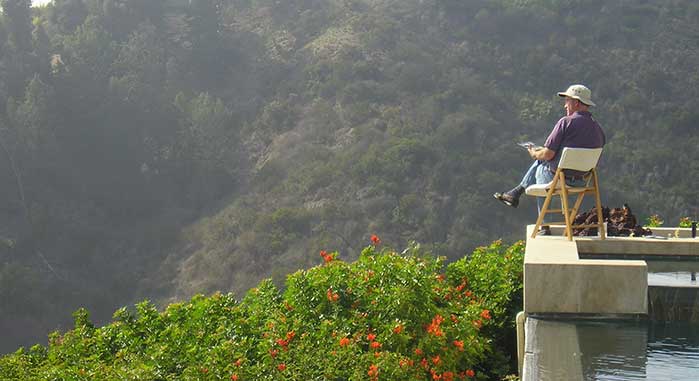 "I love painting in out of the way
places, even where I may not speak
the language..."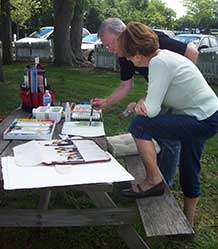 .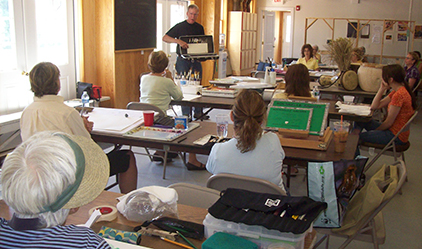 If teaching seems like such a natural way to pass along the gift of painting,
there's nothing like the act of painting itself. Almost any time and almost anywhere.
In Death Valley, CA or Zambia or a French farmhouse in Burgundy.